Portfolio & Risk Analytics
for Crypto Markets
An integrated platform for portfolio management of digital assets that gives market participants a complete picture of their crypto allocation.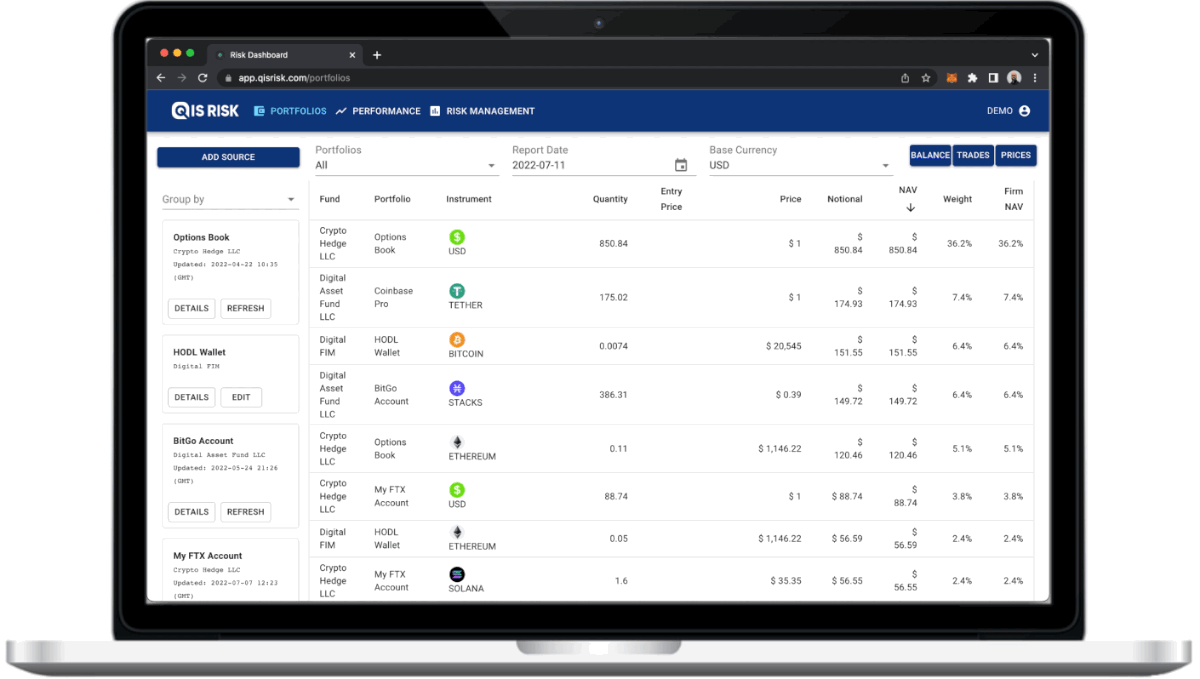 QIS Risk is a software application for portfolio managers, traders and finance professionals in crypto markets. 
It provides real-time tracking of firms' crypto assets and a rich reporting suite to meet stakeholder needs. This includes a complete trade blotter; token balances; performance factsheets; risk metrics and much more.
With QIS Risk, finance teams save hundreds of hours tracking crypto trades; and have all the insightful reports they need to run the business.
Our clients are the next generation of financial institution - investing and trading in blockchain technologies. We help those organisations run leaner, more automated operations and gear up for the massive institutional inflows to crypto in the coming years.
The most complete suite of realized performance for crypto market investors.
The essential one-page summary of any crypto portfolio, including the main portfolio attributes and risk exposure
Seamlessly integrates spot and derivative exposure into a single risk view.
Rich risk analytics including thematic factors view of active risks.